Casey + Ben | Engagement Session
This session started off at the Washington Park Arboretum - where Ben and Casey showed up in true northwest fashion on a moped and donning flannel. We celebrated their engagement with a picnic and some sparkling drinks in the lovely afternoon light.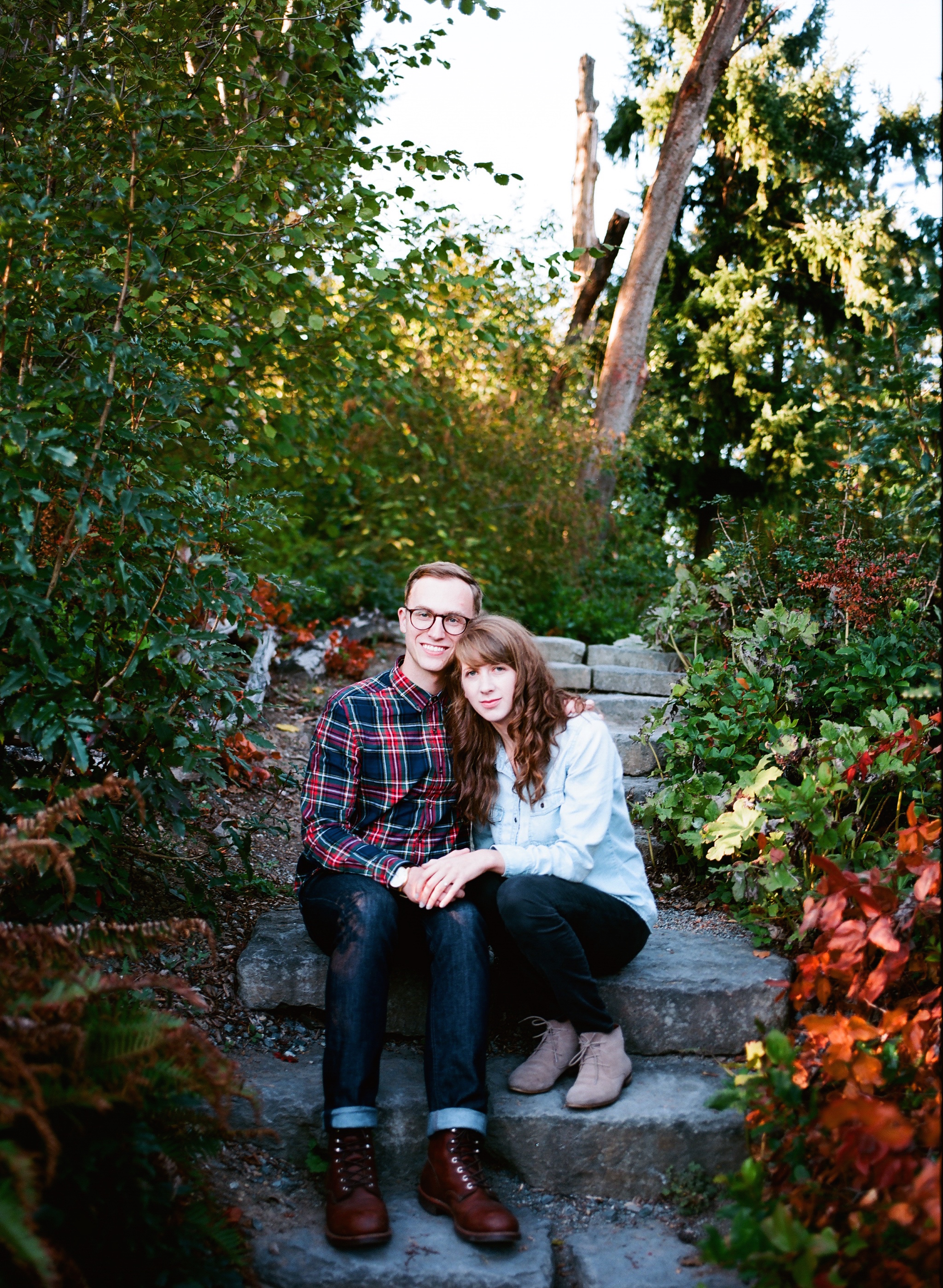 From the Arboretum our initial plan was to move on to Kerry Park and take sunset photos with the skyline as a backdrop. Turns out we happened to select the same evening of the blood moon and fireworks show, so the place was lined shoulder-to-shoulder with every photographer in Washington State. Making the best of it, we moved down the block to a fun little garden, then captured the sunset over the Puget Sound before Casey and Ben hopped back on their moped and headed home.